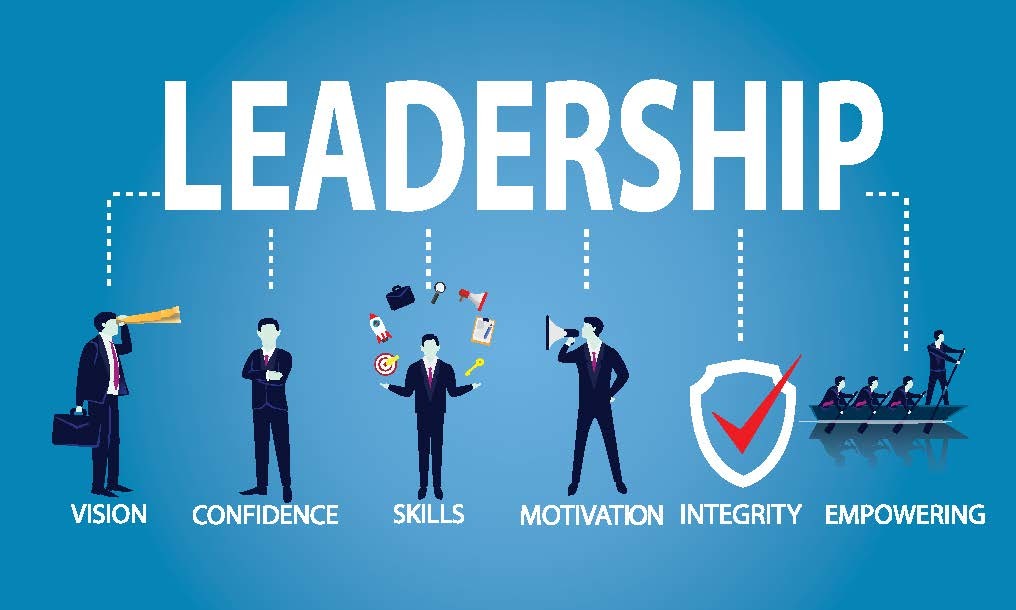 c
Tweet
Institutionalizing Leadership to Impact Business Results
Great leaders have the motivation and passion to lead others, build and transform cultures, cultivate teams and create meaningful working relationships when they know they have the full support of the organization. Businesses that have good foresight and understand the necessity of embracing and crafting leadership programs and training models can support and encourage their leaders to take a periodic pause to self-develop and refine their skill sets to cultivate a foundation of Leadership Intelligence (LQ). And, they realize that on-going leadership development training is more powerful to the company's bottom line and keeps them on the competitive edge in a global marketplace.
Today's world is more complex than 10 years ago. For executives and leaders across all levels, increased complexity equals more challenges to confront and more opportunity to solve them in their day-to-day work. Putting out fires and handling people issues can be wearing on leaders and managers. Working through changes, setbacks and demands calls for leaders who have the tenacity and are future ready.
However, most organizations that say they want to build and create sustainable leadership training fall flat of realizing their true ROI by capitalizing on meaningful leadership programs that are on-going and never ending. This ensures that time and effort is tracked and followed; seeing how their investments are paying off as their leaders continue to embrace core-competency trainings and ensure that skill building is being put to good use as a daily practice.
LQ is when they align guiding principles and continually institutionalize leadership training into the company, thereby creating a chorus of leadership teams that are in harmony with the values and vision of the organization. Organizations that have LQ are healthy, agile, and resilient and this process creates a positive social norm if it's practiced from the very top and spans out into blood lines at all levels of the company.
So, what does institutional leadership development in your organization look like?
This can take shape in many ways depending on what the company wants to achieve and the investment in time they are willing to make.
Develop Leadership Pathways

Creating a platform for growth and development is a sure way to keep talent, help them grow and refine their skills as they take on more responsibilities and new roles within an organization. The ROI is increased productivity, loyalty, innovation and an environment of collaboration. Also, let's not forget the increase in revenue that comes from the high energy circulating throughout departments. By customizing development programs, leadership series trainings or a leadership academy, an organization can prove to be a great stage in generating a culture of LQ.

If your investment is half-assed, your Leadership is going to be half-assed

If learning and development programs is merely a "check the box" on your to-do list, then you're seriously wasting resources and tossing money out the window. Assess the true intentions, anticipated outcomes, and value before investing in any program. If you're advancing leadership curricula or having outside trainers brought into the company make sure part of the investment includes a clear plan of action, execution strategy, and on-going support mechanisms. Follow-up is a big part of developing your management and/or leadership teams. This should include identifying and measuring results in addition to the impact based on feedback about the program and its usefulness. When there is no accountability to see training programs all the way through, you will experience more of the same type of leadership behavior, style, and mediocre performance you're looking to change.

Nurture the learning process

Once your management and/or executives have completed the courses, the responsibility of development does not end there. The department in control for initiating and overseeing the trainings should have a plan to execute and follow-up. For example, once the learning program is completed, they may coordinate a series of meetings between the individual, boss and coach/facilitator to learn how the high impact tools learned are being used, how leadership is demonstrating LQ, if new behaviors are sticking, and if the quality of performance and their level of effectiveness has increased. Also, this is a good time to review and discuss any barriers, issues or challenges the individual is needing to work through while providing them with the appropriate coaching and real-time feedback to nurture their learning process.

The benefits and results of driven LQ

When leaders from all levels of the organization come together it creates opportunity to meet peers or colleagues that most individuals would not otherwise engage with. When an environment is deliberately designed to bring people together for learning, development and engagement purposes, it fosters an organic network of thinkers, problem solvers and synergy. It creates a sense of meaningful alliances and meaningful work. It helps individual contributors understand the greater purpose, gain perspective, and allows time to explore and understand how everything in a company is linked to the bigger vision.

Organizational learning and creating a legacy

How is the company ensuring the knowledge and skills learned stay within the organization when your leadership exits? Performance evaluations and employee surveys are good ways to track what knowledge is being shared and transferred within departments and teams. After all, staff should be learning from their leaders, Right? However, it's up to your executive management to encourage self- development and relationship building to build a team of thinkers, self-reliance and confidence from successful outcomes. Organizations need to make sure that as much knowledge spills over to the next generation of leaders.
Conclusion
Institutionalizing leadership means embedding a process that translates an organizations mission, vision, values, and strategic plans into actionable leadership guidelines and training programs applicable to the daily activities of its leaders, managers and staff. Your management and executive teams will be inspired to be effective leaders when they know they have the support to grow, have defined principles and clearly understand the company's value proposition. By crafting a platform for learning and development to serve a greater purpose in cultivating a culture of LQ, organizations will increase the triple bottom line and make work more meaningful.
To learn more about creating a Leadership Culture, our leadership models and consulting services, contact us at:
Laura@epiphanyconsultingsolutions.com
or call:
916-248-9756
650-226-3122
©&nbsp Laura Perez Ehrheart | October 4, 2018
Back to Home >>